Copier Repair Memphis, TN Printer Service you can count on. We specialize on most major brands of copiers, Hp printer & Plotter Repair Service. Call today we have local tech's in Memphis, TN  right now, ready for dispatch. Fast response same  day on-site repair. Reasonable price and all work is guaranteed. With over 20+ years of experience making sure we get the job done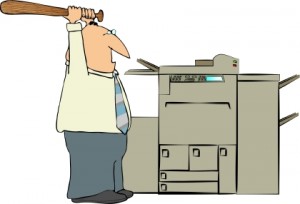 Here at Copier Repair Memphis, TN Printer Service. We offer Service Agreements to insure you equipment works for years to come. We are a local Repair Shop ready to service your equipment now and for years to come.
Copier Repair in Memphis, TN, services most makes and models of copiers, fax and printers. If you need immediate service you can call or Fill-in Contact form to the left. We will schedule an appointment at your convenience. Our professional factory trained technicians will arrive at your facility With in Hours.
We Offer Copier Rentals, With NO CONTRACT. We supply the Copier Including Toner Memphis, TN
Also Ask us about our maintenance agreements that combine all your service and supplies into one easy payment. We can create a maintenance program to fit you monthly, quarterly or annual document usage.
"#1 Copier Printer Repair Service"
=====================================
Want A New Copier MFP
Get Several Local Dealers

To Bid Best Price
FAST – EASY – FREE

"1min

Fill in Below

"
=====================================
Call NOW! (901) 207-8505

Memphis, TN COPIER AND PRINTER MAKE AND MODELS WE SERVICE:
RICOH COPIER REPAIR SERVICE | CANON COPIER REPAIR SERVICE | SHARP COPIER REPAIR SERVICE | LANIER COPIER REPAIR SERVICE | TOSHIBA COPIER REPAIR SERVICE | XEROX COPIER REPAIR SERVICE | SAVIN COPIER REPAIR SERVICE | KYOCERA COPIER REPAIR SERVICE | PANASONIC COPIER REPAIR SERVICE | GESTETNER COPIER REPAIR SERVICE | MINOLTA COPIER | REPAIR SERVICE | KONICA MINOLTA COPIER REPAIR SERVICE | COPYSTAR COPIER REPAIR SERVICE | SAMSUNG COPIER REPAIR SERVICE | HP COPIER REPAIR SERVICE | HP LASERJET REPAIR SERVICE | Imagistic COPIER REPAIR SERVICE | LEXMARK PRINTER REPAIR SERVICE | BROTHER COPIER REPAIR SERVICE | SHARP COPIER REPAIR SERVICE | PITNEY BOWES COPIER REPAIR SERVICE | OCE COPIER REPAIR SERVICE | NEC COPIER REPAIR SERVICE
"Copier Repair Memphis, TN Printer Service"
Memphis, TN 38103 ‎
(901) 207-8505
RICOH Printer REPAIR SERVICE | CANON Printer REPAIR SERVICE | SHARP Printer REPAIR SERVICE | LANIER Printer REPAIR SERVICE | TOSHIBA Printer REPAIR SERVICE | XEROX Printer REPAIR SERVICE | SAVIN Printer REPAIR SERVICE | KYOCERA Printer REPAIR SERVICE | PANASONIC Printer REPAIR SERVICE | GESTETNER Printer REPAIR SERVICE | MINOLTA Printer | REPAIR SERVICE | KONICA MINOLTA Printer REPAIR SERVICE | COPYSTAR Printer REPAIR SERVICE | SAMSUNG Printer REPAIR SERVICE | HP Printer REPAIR SERVICE | HP LASERJET REPAIR SERVICE | CANON Printer REPAIR SERVICE | LEXMARK PRINTER REPAIR SERVICE | BROTHER Printer REPAIR SERVICE | SHARP Printer REPAIR SERVICE | PITNEY BOWES Printer REPAIR SERVICE | OCE Printer REPAIR SERVICE | NEC Printer REPAIR SERVICE
AREAS IN THE Memphis, TN,WE SERVICE:
Memphis, West Memphis, Marion, Southaven, Horn Lake, Walls, Clarkedale, Germantown, Cordova, Ellendale, Edmondson, Proctor, Millington, Crawfordsville, Brunswick, Nesbit, Olive Branch, Lake Cormorant, Turrell, Arlington, Frenchmans Bayou, Collierville, Gilmore, Hernando, Atoka, Heth, Drummonds, Earle, Eads, Munford, Joiner, Hughes, Robinsonville, Gallaway, Bassett, Tyronza, Byhalia, Brighton, Rossville, Tipton, Burlison, Braden, Mount Pleasant, Red Banks, Mason, Marked Tree, Covington, Brickeys, 37501, 37544, 38002, 38004, 38010, 38011, 38014, 38015, 38016, 38017, 38018, 38019, 38023, 38027, 38028, 38029, 38036, 38049, 38053, 38054, 38055, 38058, 38066, 38071, 38083, 38088, 38101, 38103, 38104, 38105, 38106, 38107, 38108, 38109, 38110, 38111, 38112, 38113, 38114, 38115, 38116, 38117, 38118, 38119, 38120, 38122, 38124, 38125, 38126, 38127, 38128, 38129, 38130, 38131, 38132, 38133, 38134, 38135, 38136, 38137, 38138, 38139, 38140, 38141, 38142, 38143, 38145, 38146, 38147, 38148, 38150, 38151, 38152, 38157, 38159, 38161, 38163, 38165, 38166, 38167, 38168, 38173, 38174, 38175, 38177, 38181, 38182, 38183, 38184, 38186, 38187, 38188, 38190, 38193, 38194, 38195, 38197, 38611, 38632, 38637, 38641, 38649, 38651, 38654, 38661, 38664, 38671, 38672, 38680, 38686, 72301, 72303, 72313, 72320, 72325, 72327, 72331, 72332, 72338, 72339, 72346, 72348, 72350, 72364, 72365, 72376, 72384, 72386